For stand alone and flexible manufacturing systems, the versatile design configuration of the You Ji product line makes it the perfect choice for all aspects of industrial application.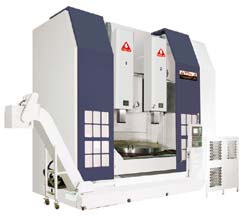 The VTL series for vertical turning are designed for high precision, high rigidity, and high stability under super heavy cutting conditions even on non-symmetric work peices. The VTL-2500ATC-2R features include:
• Low machining cost
• Occupies minimum floor space
• Quick delivery for large size work peices
Contact us today for more information about our featured machine, VTL's or any of our quality products.